Name: Wonder Wand
Type: Spell
Property : Equip
Effect: Equip only to a Spellcaster-Type monster. It gains 500 ATK. You can send this face-up card and the equipped monster to the Graveyard to draw 2 cards.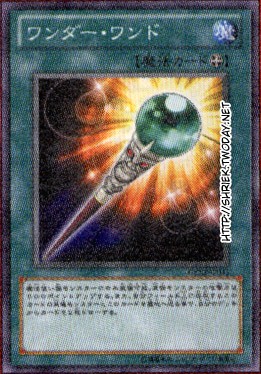 Gk RAPE!!! Ofmg =D
Sounds like this card would also really benefit Fortune Lady Light as well. Draw 2 cards plus Special Summon any Fortune Lady monster you need. Sweetness!
Though sadly because of these strategies I can see this card being Limited/Semi-limited pretty quickly.